Xclaim Products and Solutions

Big Business Wi-Fi Built For Small Businesses
As the coronavirus situation continues to evolve, we wanted to take this opportunity to reassure you our sale teams remain dedicated to providing you the best service.
Our team is here to help you. We are available from Monday – Friday: 7am - 9PM PST and Saturday – Sunday: 9am - 6PM PST. We remain steadfast in our promise to serving you during this crucial time. Thank you for your trust. Be safe and healthy.
Please visit our Ruckus Networks site for the latest Ruckus' products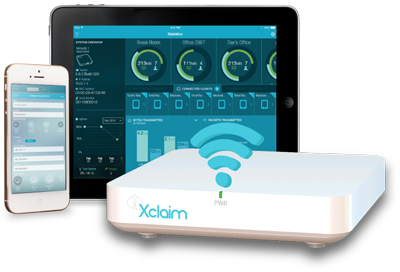 Xclaim has developed a new, incredibly simple approach to wireless. Xclaim indoor and outdoor controller-free APs deliver enterprise-grade wireless performance and reliability at breakthrough price points, making them ideal for cost-conscious small business environments.
Enterprise Wi-Fi capabilities such as dynamic channel selection, band steering, client isolation, and airtime fairness all come standard in Xclaim APs to ensure the highest levels of Wi-Fi reliability, security and performance without constant manual optimization.
Local management is provided immediately through Harmony for Xclaim. Supported on iOS and Android smart mobile devices, Harmony for Xclaim revolutionizes and simplifies the discovery of APs, the configuration of wireless parameters and the ongoing monitoring of wireless LAN environments–-truly controller-free—eliminating the requirement for businesses to purchase any additional management hardware, software or AP licenses.


Xclaim Wi-Fi Product Suite
Xclaim features four best-in-class indoor and outdoor 802.11n and 802.11ac Wi-Fi solutions for small businesses designed within sleek, lightweight, and low profile form factors. They include:
Xclaim Wi-Fi Product Suite
Xclaim Xi-1
Single-Band 802.11n Indoor Access Point - 300 Mbps

Xclaim Xi-2
Dual-Band 802.11n Indoor Access Point - 600 Mbps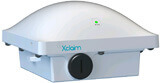 Xclaim Xo-1
Dual-Band 802.11ac Outdoor Access Point - 1.167 Gbps